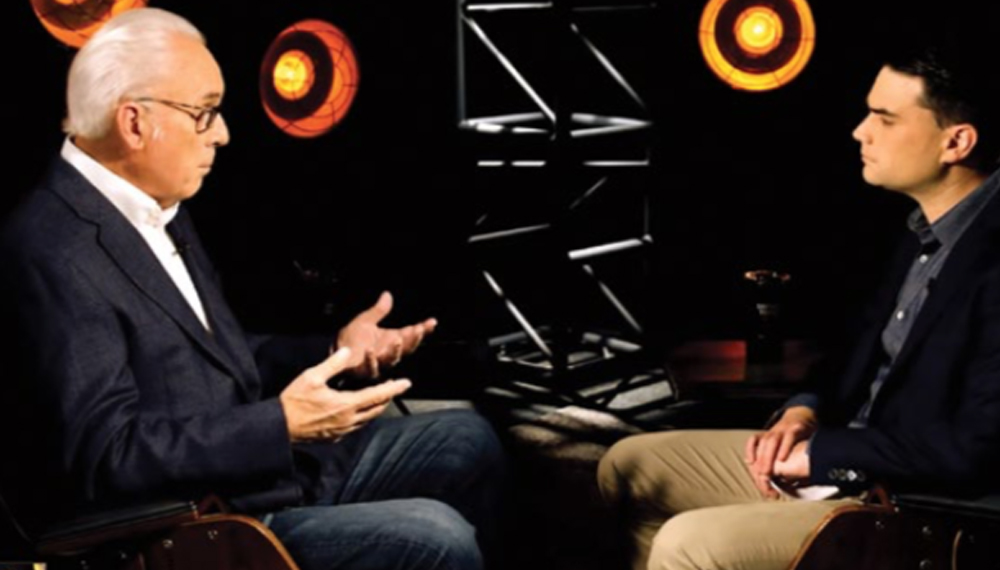 MacArthur's host, Shapiro, perhaps America's best-known (and most controversial) Orthodox Jew, graduated from high school at age 16, earned summa cum laude
and Phi Beta Kappa from the University of California at 20 and graduated cum laude from Harvard Law School at 23. Now age 35, Shapiro, after founding The Daily Wire, a news and opinion website, hosts The Ben Shapiro Show, a self-styled "hard-hitting, irreverent news and commentary site for a new generation of conservatives."
Within 30 days after their encounter appeared on YouTube.com, over 600,000 viewers had watched them discuss religion, politics, free speech, government, supersessionism, the Reformation, the Enlightenment and more. And while MacArthur's savvy and Shapiro's brilliance were on full display during the hour-long show, mutual respect stood in for irreverence throughout and the only hard-hitting came from MacArthur when he boldly gifted his host with a teaching on Messiah.