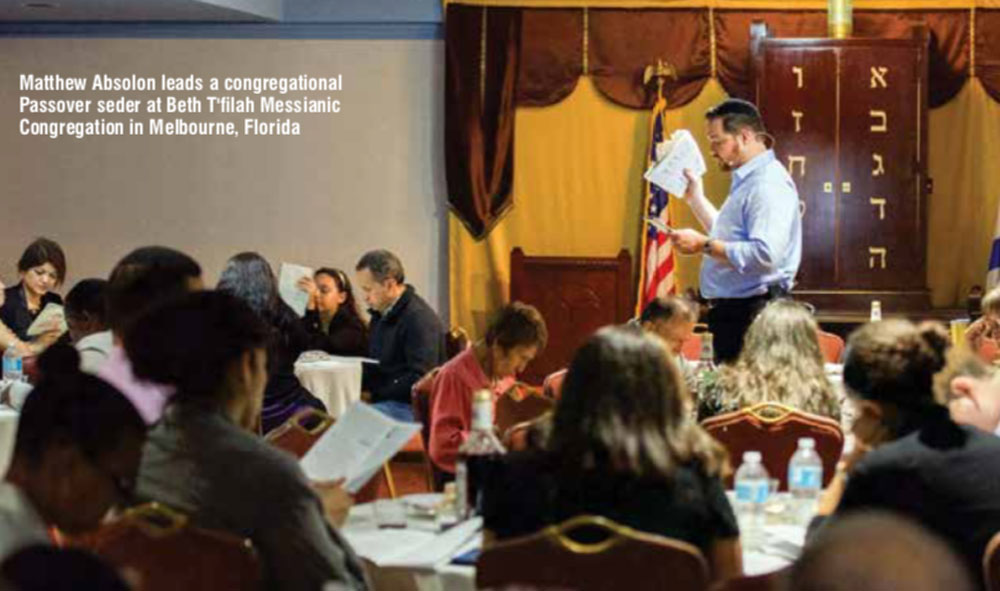 – By Mandie Greenberg Cook –
Matthew Absolon lives and ministers in South Florida, but grew up as one of eight children in Mackay, Queensland, Australia. That he is not native to the Miami area becomes readily apparent within minutes of first speaking with him. His accent, though softened by a de- cade of living in the United States, is still unmistakably Australian. So how does a nice Jewish boy from the "Land Down Under" end up in South Florida? The same way many stories begin: with a girl.
Both sides of his family had been established in Australia for four generations, but Matt and his siblings were only the second generation to be raised as Messianic Jews. From a very young age, Matt had a deep understand- ing of the reality of God. In speaking with him, Matt can recall encounters with God as young as 8 years old. As he grew older, it took study of religion, theology and the doctrines that he had been raised with to solidify his beliefs. From there, Matt continued to study in order to be able to defend his faith. And even as a teenager, God was beginning to stir in him a heart for ministry.